For Anyone Looking To automate client acquisition and scale your business...
New Book Reveals A Counterintuitive Approach To Build Your Brand With A Book Without Publishing on Amazon To Acquire Hundreds of New Customers Per Day"

And you can do It even if you've never written a book before or don't feel "expert" enough, and without giving your book away for free.
Wh
at is Write a Book, Build
Write a Book, Build a Brand
is a counterintuitive approach to building a brand quickly, that allows you to automate client acquisition and scale your business without worrying about how to get your next client.
We achieve this by selling high-value books through a funnel without self-publishing on Amazon. This allows you to acquire 100-300 highly engaged paying customers daily (no freebie seekers!) to build your brand quickly. These customers turn into raving fans and want to become your high-ticket clients.
And as a result...this allows you to build your brand practically on autopilot - this is Write a Book, Build a Brand.
ONLY $27 TODAY
LIST PRICE $97

SAVINGS OF $70

Download the eBook and 7 bonuses for just $27!

Delivered instantly. Start reading in the next 2 minutes.


Write a Book, Build a
Brand is a Shortcut
Before I wrote Write a Book, Build a Brand - I was struggling with getting clients for my digital branding agency for years and was on the verge of giving up.
I was working tirelessly trying to get new clients–I tried cold emailing, sliding in DMs, and lowering my prices. I was following what all the top agency gurus were telling me to do...but it just didn't work for me.
I got myself a deal I never signed up for.
Which led me to question everything they were teaching and eventually turning the entire model upside down, breaking all the rules and freeing me from the chains of the old ways of webinars, cold-calling, and giving away valuable information for free.
After several years of trial-and-error, testing everything and figuring things out the hard way - I discovered that writing a simple book could both build my brand and my business all the while creating a magnet for high-ticket clients without having to pitch to them.
Now, you have the opportunity to duplicate the entire Write a Book, Build a Brand system I built by downloading a $27.00 ebook called Write a Book, Build a Brand.
Here's how it works:

Here's How I Went From Struggling To Find Clients To Having Them Automatically Come To Me By Ignoring The Common Wisdom, Breaking All The Rules, And Turning The Old Client-Chasing Acquisition Model Upside Down
This Is Something Completely New, Completely Different, and Completely Unlike Anything You've Ever Heard of Before - Read The Story Below To Learn about Write a Book, Build a Brand
From: The laptop of Nachole
Re: Stop chasing clients and let them come to you!
Dear Digital Entrepreneur,
Would it surprise you to learn that I'm able to
convert high-ticket sales
much
easier using the information revealed in this 135-page book?
A book can do more than you think…
I can easily
generate hundreds of customers per day profitably
running ads on Facebook…
And then
convert some of those clients into high-paying clients
that
pay me $5,000+ for my coaching and consulting services…
And then…
Convert some of those clients into
ultra high-paying clients
who hire my agency for top-tier services...
Skeptical?
You should be. After all, you can't believe everything you read on the internet

So Let Me Prove It To You
But first, read this disclaimer:
I have the benefit of already being an author of 30+ titles and building my other business with books.
The average person who buys any "how to" information gets little to no results. I'm using these references for example purposes only.
Your results will vary and depend on many factors …including but not limited to your background, experience, and work ethic.
All purchases entail risk as well as massive and consistent effort and action. If you're not willing to accept that, please DO NOT GET THIS eBOOK.
And yes, it took me time and energy to achieve my results.
With that said … let me jump right in and show you…

I Did It By Using A Completely Counterintuitive Model That I'm About To Share With You On This Very Page…
The same Write a Book, Build a Brand model that entrepreneurs from all over the world are now using to get instant brand recognition and save years of expensive trial and error…
...And in turn, build their businesses and achieve financial independence faster than ever before...
...All while automating client acquisition that works 24/7 so they can focus on WHAT THEY WANT...
...And best of all it works if you have a new or established business...if you've never written a book before... it works without spending hundreds into paid ads...It even works for closing high-ticket offers with ease!

Just Like Kiara, Who Downloaded Write a Book, Build a Brand A Few Months Ago And Soon After Was Able To Move Clients To Her High-Ticket Offerings
Soon After, Kiara went from a concept to a finished book...
And even though she's an author now, that's not the best part... The best part is she was able to scale much quicker than her competitors because her ad spend was covered. That's right, all of her ad spend was covered by the sales of her book. And Kiara isn't the only one either…

This Is James, Another Write a Book, Build a Brand Reader, Who Downloaded The Write a Book, Build a Brand Book Not Too Long Ago…
Here's another Write a Book, Build a Brand reader who started using these strategies…
Kiera, James, and Cecila Are A Group Of New Wave Write A Book, Build A Brand Readers Who Are Doing Things Differently…
And you can BET...
This Write a Book, Build a Brand method is unlike any method you heard of before…
…This is something completely different, because…

I don't focus on constantly posting on social media ​

I don't focus on giving away my book for free ​

I don't focus on hitting up people in their DMs ​

I don't focus on constantly creating content ​

I don't focus on running webinars
In fact: I rarely (if ever) do any active pitching (even though everyone else tells you that's what you need to do) when it comes to acquiring clients...
Instead I Use My Book to Pitch For Me...
Like I said…
This is something completely different and it has the power to change everything for you…
…and I know that's true…
Because it changed everything for me.
The Write a Book, Build a Brand model allowed me to get rid of 99% of all the BS that I hated when it comes to getting clients for my business… ​

Giving away massive amounts of value for free
Virtually eliminating sales calls
Creating webinars that have low conversion rates
Spending tons of money on courses only to get incomplete information ​​
Spinning my wheels trying to get my ideal clients to come to me
Write a Book, Build a Brand Freed Me From All That And It Allowed Me To Live My Life The Way I Want
Here's what my life used to look like (and If you've ever run an online business, then I'm sure you can relate)…
I call this the "Cycle Of Doom:"

Step 1 - Actively hunt for new clients

Step 2 - Comment in social media groups bringing value hoping people will notice you

Step 3 -Create time-consuming free products (guides, webinars, courses) in exchange for leads

Step 4 - Spending time on discovery calls only for people to say your fees are "too high"

Step 5 - Crafting custom proposals only to have clients ghost you after they are sent

Step 6 - Bending over backward just to get the sale

Step 7 - Once you get clients, they turn out to be overly demanding for the price they end up paying you

Step 8 - Feel rejected and start over

The Cycle Of Doom not only sucked, but kept me stuck for years - forcing me to work less than minimum wage in "my own business" while working my ass off.
To be honest…
...I almost gave up on this whole idea of a digital branding agency ...
But before I gave up...
I wanted to try something.
Something that - if it worked. It would change everything.

And as you're about to find out, what I tried...
... It worked...
And I spent years turning it into a system...

And I Put This Entire System In A 135 Page Book Called Write A Book, Build A Brand And You Can Start Reading It In Just A Few Moments From Now…
But before you do. I'd like to introduce myself and tell you about how all this came to be.
My name's Nachole Johnson…
You probably haven't heard that name before.
That's by design. My life's pretty good…
I retired from full-time clinical practice as a nurse practitioner and now own 2 successful businesses…
Even with 2 businesses, I spend way less time "working" than I did with a regular 9-5...
I earn money around the clock (even in my sleep!) and can take off when I want…
If my daughter is sick, she can stay home with me and I don't have to worry about "asking an employer" permission to care for her...
I get to spend way more time with my daughter and travel whenever we feel like it.
Here are some pics of recent adventures...

As of writing this, I'm currently living the dream deep in the heart of Texas.

As We Get To Know Each Other… You'll Quickly Realize That I'm The Luckiest Person On Earth - So Let's Talk About Where I Was On July 24, 2019
I was 38 working as a nurse practitioner when I got a call from my boss...
He wanted to change my schedule at the last minute to a clinic 1-hour away from my home...
I was tired of being pulled from clinic to clinic on a daily basis dealing with Houston traffic...
I wanted out of clinical practice and was fed up...
... and I was a single mom to a small child...
This meant I couldn't have major changes to my schedule that placed me an hour away from her daycare at the last minute.

I always heard things like, "You have a great job that pays well...why aren't you happy?"...and "You're a nurse...this is the life you choose"...
There's a stupid myth out there..that if you're a nurse (or nurse practitioner, in my case) that you're a nurse for life and can't leave the profession–you just switch to a different specialty.
… Well that idea sucks...

And if you want to be happy with your nursing career, switching specialties is almost never the answer...
I know, because I tried.
I gave it everything I had.
I gave it my BEST shot.
And it didn't work.
Because I played by the rules and I did everything right...

I Ended Up Resenting My Job And I Hated It…
I hated it because I had goals, dreams, and aspirations...
and wanted more out of life than to have my schedule dictated to me on a daily basis...
...and trading the best years of my daughter's life working over 40 hours per week for someone else wasn't going to cut it.
So I did what everyone else out there does in this situation. I started looking for a way out.
I stumbled upon a forum where a group of guys and gals were talking about how they were "Accelerators" and acquired customers on autopilot...for free!
This was a cool concept to me, and as I researched more and more I found that most of them were just like me.
They also wanted to get more customers for their business.
The only difference was they had a hands-off approach when it came to marketing while still giving massive value to their audience and they were still able to close high-ticket deals.

Writing a Book Highlighting Your Expertise is One Of The Most Legitimate And Quickest Ways to Build Your Brand To Gain Credibility And Attract High-Paying Clients in Your Market
Just think about it:

Do you want to spend thousands on webinars and pray you make enough sales to cover your ad cost? Webinars worked 5 years ago, but now people can smell the pitch a mile away.

Do you want to send cold emails only to have your emails sent to junk mail'? Really, who likes receiving cold emails?

Do you want to continue "friending" random people on Facebook just to make a sale? You can call yourself a go-getter, but trust me–people hate it.

Do you want to continue to give out valuable information for free in hopes of getting new clients? If you think the most active followers/group members have good leads from constantly giving out free information, you're in for a surprise.

Does the idea of cold calling for clients sound fun? Seriously, who enjoys being rejected multiple times per day?
It turns out that people prefer NOT to be sold to, but ENJOY learning new things from you...
Writing a book for my new business was the perfect thing for me...
And the best part that attracted me to doing it this way?

99% of My Competition Isn't Doing
This!
Which means you can gain instant credibility in your market and have people wanting to work with you instead of you having to chase clients...
All you have to do is help someone by offering true value in your book, with a no holds barred approach.
And That Was The Birth Of My Write a Book, Build a Brand Journey

After doing a bit of research - I started telling other people that writing a book would change their business for the better.
I had no idea how I was going to help other people write their own book to elevate their businesses.
All I knew how to do was write my own books.
Here's what my before scenario looked like with me trying to break down my system for others:

And even though I had the advantage of writing over 30+ books myself and building my first business over years through books...
I still had to figure out how to break down the process for others so they could reap the benefits in a much quicker timeframe.
Looking back, those first few years were brutal.
Late nights.
Hard work.
Stress.
Before I wrote a book for my agency, I followed everything the top business gurus said to do.
I niched down, sent cold emails, recorded webinars, created more products...
Then it hit me...
I was spinning my wheels and going into a deep rabbit hole of things that just didn't work for me.
That was my life and I was ready to quit.
But thankfully, I didn't...

That Was 2 Years Ago, And Fast Forward To Today And It Almost Seems Like A Bad Dream
I proved the idea of "following the traditional life path" to be all wrong…
Instead of staying in my clinical role as a nurse practitioner like a good nurse working for a company who repeatedly took advantage of me, just to say "I'm employed"...
I'm now in control of my schedule and work when and where I want. I can choose to take my daughter to the beach in the middle of the week and play and work from virtually anywhere I choose with my laptop.

I recently took a week off from "work" to visit family in Oklahoma and didn't have to worry about requesting time off from an employer.
I have a freedom-based business where I'm completely in control of my time, schedule, and my money.
Unlike other online business owners who miss out on family time because they don't have a business, but have a "job" that dictates their schedule by creating endless content, hunting for leads in the DMs, and trying to convince people to buy their high-ticket products when they've never heard of them before.
You see other online business owners are convinced that they need to do all this stuff to get clients for their business. People can see right through these tactics and sales resistance goes up.
I did this for years, and it not only drove me crazy… It drove me to the point where I was working "in" my business, instead of "on" my business and was getting nowhere.
Instead of me having the freedom I desired, I created a minimum wage job for myself.

Wanna Know What The Main Difference Is With The Write a Book, Build a Brand Model And That "Old Way" Of Doing Things?

Rather than doing all those things I mentioned above in order to get new clients, here's what it looks like now...

Which Naturally Leads To…

I get Stripe notifications almost instantly after publishing my book and immediate brand recognition...this doesn't happen when you publish on Amazon!
And the best part is that I've been able to help more people get paying clients by eliminating 90% of the time-consuming marketing tactics everyone else is still using.

The really cool thing is that…
If you follow every single step that I teach, you'll end up with more business than you could ever imagine...
But it's much more than that..

It's Actually a System That Will
Generate Money While You Sleep...
How many online business models have you seen come and go through the years?

Webinars don't work anymore because registrants know it's a sales pitch from the beginning...

Creating a ton of information products to give away for free therefore setting up a "freebie seeker" model that's hard to get out of...

Spamming people with cold emails...I can't honestly say I've purchased something through a cold email...

My Write a Book, Build a Brand method has been in the works for 8 years straight now (adding in my years of writing books for my first business).
Now, speaking of the model...
I'm going to share something that's a little bit perplexing with you.
Here it goes: I'm leaving money on the table and being vulnerable by showing you this.
And the other gurus out there are making loads of money by teaching the opposite of what I teach (except it doesn't work).
Ready for it?

The #1 Mistake Everyone Else Makes Is Giving Half-assed Information When People Who Come To You Want it All
Here's why:
There are two types of online entrepreneurs out there.
There are the "doers" and there are "gunners."
For my first few years of business - I was a doer Doers are always out there trying to do everything that everyone else does to get clients...
Their strategy is to try to do everything to expand their reach.
And by focusing on this strategy - they spend a ton of time on...

Writing three blog posts per week in hopes someone will see their posts and eventually purchase from them

Creating tons of free content to use as a lead magnet for people who would probably never buy from you in the first place

Hosting multiple webinars where people start dropping off once your sales pitch starts

Creating social media content calendars so they have content 365 days a year
...But this approach doesn't work because they're trying to piece together all the half-assed information from people who hold back
Create High-Value, Irresistible Books That "Give It All Away" and Sell Them For a Price That's Hard To Refuse
That's right...
I said it, I give it all away...
...Because I rather get customers who see my value to pay me instead of attracting freebie seekers that suck you dry of your content never to actually purchase from you
No, thanks. I did that before and it sucks.
So here's the deal...
...I explain everything in Write a Book, Build a Brand, it's a 135 page book that shows you everything you need to know.

So Here's The Million Dollar Idea Behind The Write a Book, Build a Brand Model
Right now, as you're reading this very page...
There's a lot of activity happening in the world of online business. In fact...right now, digital marketing spend is likely to increase, as traditional marketing and PR shift.
And with the pandemic literally changing the terrain in the workforce by more people starting online businesses…
This has created a massive desire for people as they have realized the traditional workforce isn't for them and now that they have their own business, they are trying to figure out how to market to set themselves apart from all the competition...
Now, most of these online business owners are looking for a new solution...
And as you may have guessed it - I have it.
And what's really cool is that 99% of their competitors aren't doing this...

That's Right - Given A Choice They'd Rather Write a Book To Get Customers On Autopilot Rather Than Do All The Time-Wasting Activities That Most Businesses Do
And that's where the Write a Book, Build a Brand comes in... It does this beautifully in 4 easy steps...
And that's the difference here.
When you adapt your online business to using this model the results are amplified and sustainable.
A product or service you sell via webinars, or by giving away free offers and then converting them via sales calls means you are LIMITED by the amount of time you have in the day.
I'm not saying the old way is bad.
What I'm saying is if your goal is to build and scale a profitable business, all the time it takes to create webinars, freebies, and conduct sales calls that go nowhere might actually be the thing that's holding you back from getting it!
The old way of getting clients requires trust-building, phone calls, webinars, interacting on social media, responding to inquiries, chasing leads, and following up.
The Write a Book, Build a Brand Method just requires writing a book that takes care of everything traditional businesses do to get clients.
And that's why this is different.

And You Know What? I'll Stake My Entire Reputation On This One Promise

You can write a book that does all the heavy lifting for you when it comes to branding and marketing your business.
And once you start using this Write a Book, Build a Brand model...
Getting people to purchase your products or services isn't something you ever need to worry about again - or even think about.
It's something that will happen naturally if you just stick with the program.
Here's what I want you to do now: set your calendar right now - set it to 1 month from today.
Because If you implement everything I'm going to share with you in Write a Book, Build a Brand.
That's when you'll start seeing your first customers downloading your book and moving down your funnel...
That's how easy this is.
I know how ridiculous that sounds…and cliche that sounds…
And Just A Few Years Ago… I'd Tell You That You're Crazy If You'd Ever Believe Such Model Existed…

…But, today I know better.
Listen:
I don't care how many times you've tried to get new clients for your business… I promise you this…
Anyone can automate client acquisition with the right model (more on this below)...
Ultimately I want you to know one thing...

If I Can Do This, So Can You!

It took me 6 years to "figure this out"...
...and another 2 years to perfect it.
Which is safe to say that there isn't anything left for you to figure out.
I already did all of the hard work for you.
I figured it all out.
Which means...there's nothing for you to "figure out".
You just need to download this book and most important of all - implement it!
That's it…

Here's The Exact 4 Step System Revealed In The Write a Book, Build a Brand Book For Building Your Brand And Business

Step 1 - Write a Value-Packed Book & Sell Through a Funnel - I'll show you what kind of book to write, how to write it, and then sell it through a funnel vs on Amazon for maximal profit and customer reach.
Step 2 - Build Trust - Your book will build trust with paying customers right from the start.
Step 3 - People Ask You to Buy - With all the value you have provided and the trust you have built, people will start coming to you and asking to buy your higher ticket offers.
Step 4 - Close 5K+ Deals With Ease - Closing high-ticket deals is so much easier now after following the Write a Book, Build a Brand method.

Those are the 4 steps to gain paying customers on autopilot and turning those customers into high-paying clients.
All of this is revealed in the 135 page Write a Book, Build a Brand ebook in step-by-step detail.
Making it a counterintuitive approach to getting clients for your online business for the person that seeks freedom from a boss, the ability to work anywhere, and the choice to spend your time on things that you want.
And that's not all, because...

Here's What Else You're Going To Discover In Write a Book, Build a Brand...

how to write Your Book in 2 weeks (So You Can Build Your Brand Quickly) even if you've never written a book before.
All Explained On Page 70
The Secret Behind Writing a Book (So You Can Build Your Business and Scale quickly)
All Explained On Page 54
How Putting Your Image on Your Cover Prevents You From Achieving Maximal Sales (And What To Do Instead)
All Explained On Page 75
The Secret Formula to Ensure Profitability (And offset your cost to run ads!)
All Explained On Page 44

The Step-By-Step Process To Providing Value to Your Book Buyers (So they keep coming back and buying your stuff)
All Explained On Page 20
The Little Known Loophole/Trick To Stop Attracting Freebie Seekers (And How To Use It For Your Own Benefit)
All Explained On Page 36

The Secret Behind Closing Sales Calls With Ease (Sales calls are just a formality now...you don't even have to do them!)
All Explained On Page 54

How to build your funnel (And all the tech stuff behind it!)
All Explained On Page 83

The Step-By-Step Process To Finding Your Superpower (So you can position yourself in the best possible light)
All Explained On Page 12

How Not Being Transparent Prevents You From Closing High-ticket deals (And What To Do Instead)
All Explained On Page 24

The Secret Behind Selling Books Online (And why it's quicker to make a profit and build your brand than by publishing on Amazon)
All Explained On Page 37

How Running Webinars is a Dated Marketing Method (And What To Do Instead)
All Explained On Page 57

The Secret of "Giving It All Away" (And why this method works for getting people to buy higher ticket offers)
All Explained On Page 20

The Little Known Formula To Aim For When Calculating AOV (And how to get to that magic number)
All Explained On Page 47

How To Craft Your Brand Script to Attract Your Ideal Clients (So you can write a book that showcases your expertise).
All Explained On Page 54

The Step-By-Step Process To Determining What Products to Put in Your Funnel (So you can maximize your profits!)

All Explained On Page 85

Who to Hire Once You Launch & Your Business is Scaling (So you can work "on" the business a few hours a week instead of working "in" the business).
All Explained On Page 121

How To Optimize Your Offer After You Launch (So you can grow your profits and scale).
All Explained On Page 108

The Little Known Secret To Maximizing Profit in Your Business (And how to implement it for your own business)
All Explained On Page 103

How Developing SOPs Help Your Business (So you can be prepared from day 1 ).
All Explained On Page 120

We'll also show you how to complete the entire process from book writing to funnel building, scaling, and beyond!
If getting clients on autopilot and closing high ticket deals with ease is what you seek, this is the ultimate guide on how to get it.

Plus I'm Going To Give You The 7-Day Quick Start Videos

The 7-Day Quick Start videos were designed to give you a headstart on implementing the Write a Book, Build a Brand method.
There are over 2 hours of videos breaking down the entire system in more detail.

Day : Funnel Math & The Write a Book, Build a Brand method
Day : Provide The Missing Link For The Know, Like & Trust Factor
Day : Your Superpower
Day : Bridge The Gap
Day : Getting Your First 100 Book Sales
Day : Landing High-Paying Clients
Day : Scaling...What Next?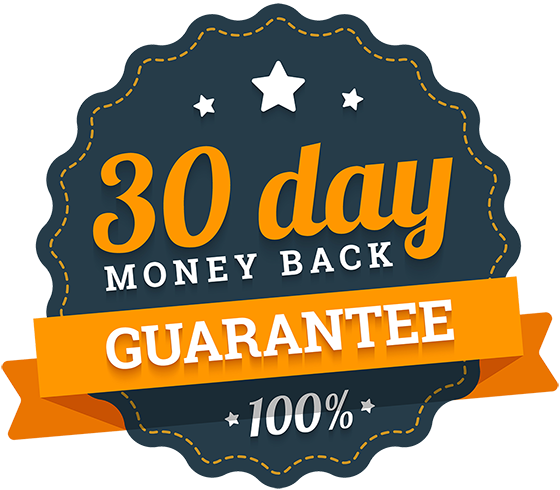 Backed By Our Unconditional
30 day Money Back Guarantee
And Before You Download The Write a Book, Build a Brand eBook…I Want You To Know That There is Actually a Catch!

The catch is I'm going to upsell you, cross-sell you, and promote everything that I know will help you.
I realize this is very inexpensive and that I'm practically giving it away…
And you're probably wondering:
"If you're doing so well with this, why would you give it away for next to nothing?"…
So there has to be a "catch"…
And I know there are some websites out there that offer you a great deal on something but then they stick you in some program that charges your card every month.
This isn't one of them.
There's NO hidden "continuity program" you have to try or anything even remotely like that.
…and no you don't have to buy my high-end coaching where I help you implement all this.

I'm literally giving you this entire book, for $27.00, as a means of "putting my best foot forward" and demonstrating real value.
My hope is that you'll love it and this will be the start of a good business relationship for years to come.
But with all that said, there is ONE thing to keep in mind:

This Offer Does Not Expire You Can Buy It Today, You Can Buy It Tomorrow, Or You Can Buy It In A Year…

The truth is...
I don't sell using hype and we don't use marketing tricks or gimmicks to get you to buy it…
…You were smart enough to read this far and you're smart enough to recognize a great thing when you see it..
.…This is an ebook after all so there is no official "expiration date" and we have virtually unlimited inventory.
But there is one thing that goes have an expiration date – which is this method of acquiring customers.

The Price to Get Write A Book, Build a Brand is Just $27.00–Here's Why:

I was planning on selling this book as a course for $197, but that meant I had to spend a ton of time creating the content and setting everything up.
Which would eat up profits and also make it much more difficult to help more people.
So I decided to keep it as an ebook and priced it at $67 so people could download it at a more accessible price...
...Which was was great, but then I realized hey - this is an eBook it doesn't cost me anything to sell other than a few bucks to advertise it.

I consider that a true win/win...
Also in most cases, I take a loss when selling the book at this price.
It costs me just over $25.00 in advertising expenses to sell one book.
So why would I do that?
Simple.
I'm making this offer with the idea that you'll be very impressed with what I'm giving you today, and you'll want to do more business with me in the future.
I'm betting that you'll enjoy the book so much, you'll ask to take additional classes or training from me.
Pretty straightforward.
Anyway - with all of that said, check out the other bonuses included.

You're Also Getting My Book & Product Naming Guide

Don't stress over trying to figure out names for your book and other products. This 13-page guide will help you out. ($37 value)
And there's no charge for it. I want you to have this as my gift for checking out the book.
Plus I'm also including these amazing bonuses valued at $450
Funnel Launch Checklist ($37 value)

Podcast Guest Pitch Tips ($37 value)
Killer Sales Page Checklist ($37 value)
Private FB Community ($37 value)
Book Profit Calculator ($67 value)
Oh. And in case you're wondering ... Yes.
Of course, there's a money-back guarantee.
In fact, I think it's …

The BEST Money-Back Guarantee In The World

Here's the world's best guarantee.
I know that before I get into anything…
…I'd like to know what I'm buying and that it's backed by a solid money-back guarantee.
And I want you to be comfortable with this buy.
And even though it's only $27.00 Like my grandpa used to say "Test drive the car before you drive it off the lot"…
So here's what I've arranged: Download the eBook, read it, but more importantly apply what you learn in there.
And if you're not blown away by what you learn. Then just shoot me an email and request a refund within 30 days.
We'll refund you your $27.00 and let you keep the Write a Book, Build a Brand book free of charge.
How's that for the world's best money-back guarantee?
I'd say pretty good!
And since you've made it this far, I'll assume that you're ready to order, so with that in mind...
Download The eBook For $27 Just $27.00! Delivered instantly. Start reading in the next 2 minutes!



Backed by our 30-Day Money Back Guarantee
I'll talk to you in our private FB Group that you'll get instant access to as soon as you download your copy of the Write a Book, Build a Brand.
Until then, to your success,

P.S. Remember, the Write a Book, Build a Brand comes with The BEST Money-Back Guarantee In The World.
Download it, read it, implement it, get results.

Don't miss this amazing offer!
Special one-time offer, only $10!
Add an audiobook version of Write a Book, Build a Brand to your purchase!
This site is not a part of the Facebook website or Facebook Inc. Additionally, this site is NOT endorsed by Facebook in any way. Facebook is a trademark of Facebook, Inc.
We can not and do not make any guarantees about your ability to get results or earn any money with our ideas, information, tools, or strategies. What we can guarantee is your satisfaction with our training. We provide a 30-day 100% satisfaction guarantee on the products we sell, so if you are not happy for any reason with the quality of our training, you can ask for a refund. All products and services by our company are for educational and informational purposes only. Nothing on this page, any of our websites, or any of our content or curriculum is a promise or guarantee of results or future earnings and we do not offer any legal, medical, tax or other professional advice. Any financial numbers referenced here, or on any of our sites, are illustrative of concepts only and should not be considered average earnings, exact earnings, or promises for actual or future performance. Use caution and always consult your accountant, lawyer, or professional advisor before acting on this or any information related to a lifestyle change or your business and finances. You alone are responsible and accountable for your actions, decisions, and results in life and by your registration here you agree not to attempt to hold us liable for your decisions, actions, or results, at any time under any circumstance.